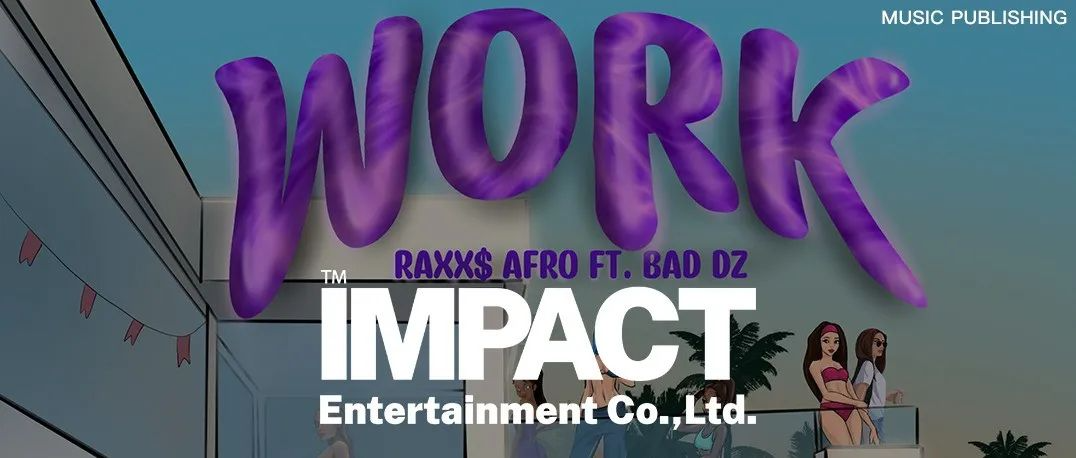 近些年来,或许经常出没于国内各大HipHop Club的你会发现,那些曾经只能在欧美舞曲MV中的看到的"电臀舞",已经有许多热爱嘻哈文化的女孩把这种舞蹈带进了HipHop Club,这种舞蹈还有一个更专业的名称叫做:Twerk。
In recent years, you may notice people are doing twerk dance in clubs, which once only in the European and American dance music video was seen, it has been brought into Hip-Hop clubs by those girls who love hip-hop cultures.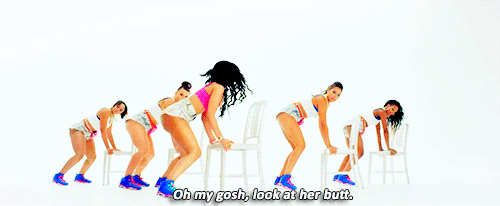 20世纪80年代末期,Twerk这个词起源于美国新奥尔良的嘻哈街头文化。同一时期,通过与美国HipHop Dirty South音乐结合,并通过主流HipHop视频来传播,2000年代中期在世界Youtube网站大放异彩,成为欧美大蜜们追捧的一种舞蹈形式。
In the late 1980s, the word TWERK came out of the hip-hop street culture of New Orleans, USA. At the same time, it became a popular dance style in Europe and the United States by combining with American Hip-Hop Dirty South music and spreading through mainstream hip-hop videos in the mid-2000s, making a splash on Youtube sites around the world.



跳Twerk的女孩们会採用深蹲和抖动臀部的舞蹈方式伴随着音乐,将HipHop音乐里活力十足、自由不羁的态度表现得淋漓尽致,从而点燃整场派对的氛围,让在场的所有人都能感受到HipHop音乐与舞蹈的魅力。无可否认,能带动人们跳舞才是派对音乐的本质。因此,硬派娱乐旗下非裔美籍Rapper — RAXX$ AFRO与乌克兰的全能音乐人BAD DZ双双联动推出的全新HipHop舞曲《WORK》。
The girls that twerk will move by shaking or thrusting their hips back or shaking their buttocks, often in a low squatting stance to express the energetic and free attitude of hip-hop music to the fullest, thus igniting the atmosphere of the whole party and allowing everyone to feel the charm of HipHop music and dance.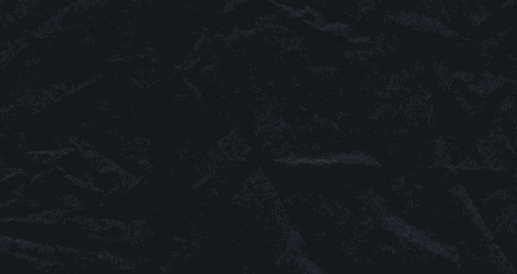 ABOUT 《WORK》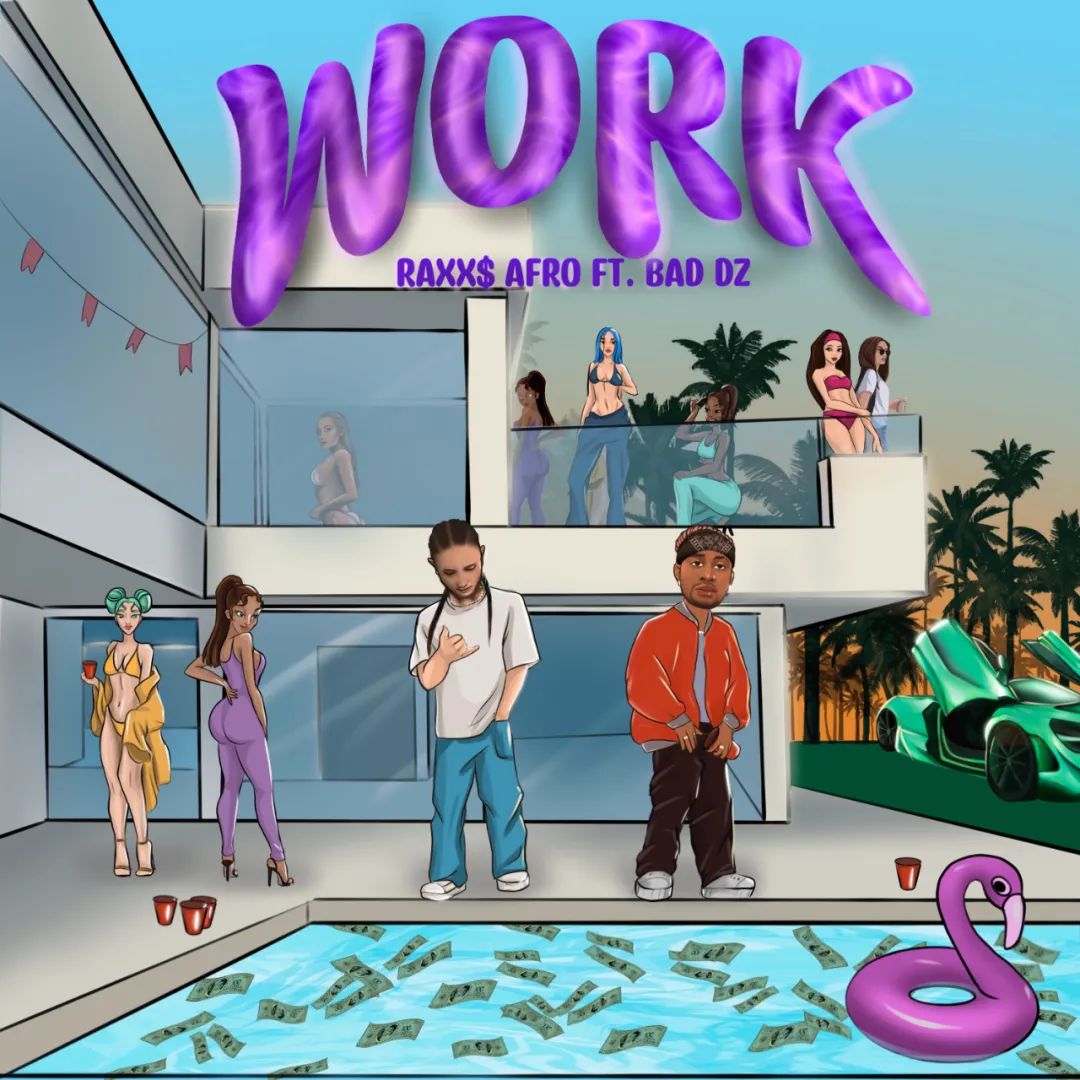 歌曲的创作灵感来自于智慧与性感并存的优秀女性Rihanna,无论是在音乐领域还是在Twerk舞蹈领域,Rihanna在这一代都可以算得上是一个标杆性的存在。《WORK》轻快的节奏和朗朗上口的旋律特地为跳舞派对而打造,旨意献给所有在派对上热爱Twerk的女孩,让大家随时随地都可以进入一个愉快轻松的派对状态。
There is no denying that the essence of party music is to drive people to dance. Therefore, IMPACT's African-American Rapper - RAXX$ AFRO and Ukrainian multi-talented musician BAD DZ released their new song WORK. "The song was inspired by Rihanna as she's an amazing beautiful twerk dancer which in this generation can be referred to as work, so this is for all the party animals,hope they can feel the vibe。" RAXX$ said.




扫码即可收听&收藏个人歌单



Here is the landing page for WORK
WORK

Lyric Music Video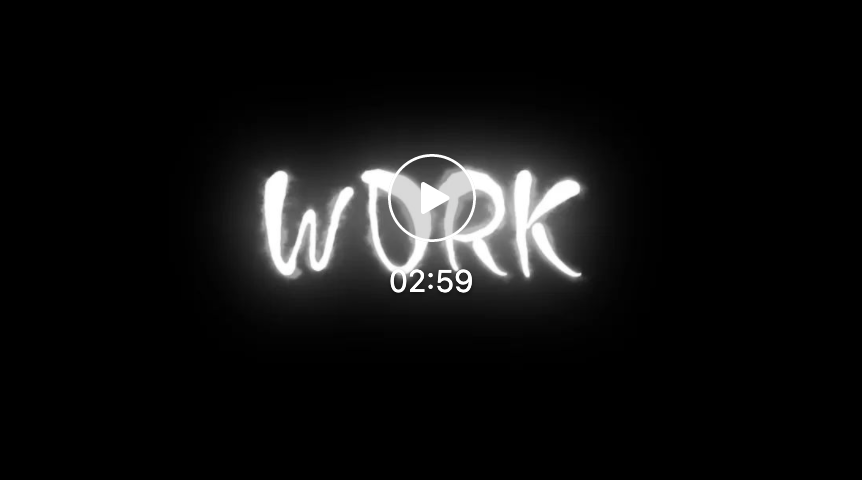 (点击图片,跳转公众号页面播放)
ABOUT RAXX$ AFRO
RAXX$ AFRO,是一个1997年出生的非裔美籍嘻哈音乐人。他出生在非洲中南部的一个内陆国家——赞比亚,也曾在美国德克萨斯州的休斯敦市生活过几年。在他成长的路途中,物质上或许不一定全都能被满足,但仍然阻止不了怀揣着音乐梦想的他去丰富自己的精神世界,甚至在异国实现自己的音乐抱负。
RAXX$ AFRO is an African-American rapper born in 1997. He was born in Zambia, a landlocked country in South Central Africa, He also lived in Hilston, Texas, the USA for several years. He may not always be satisfied materially in his growing up journey, but still can't stop him to enrich his spiritual world, even chasing his dream in a foreign country.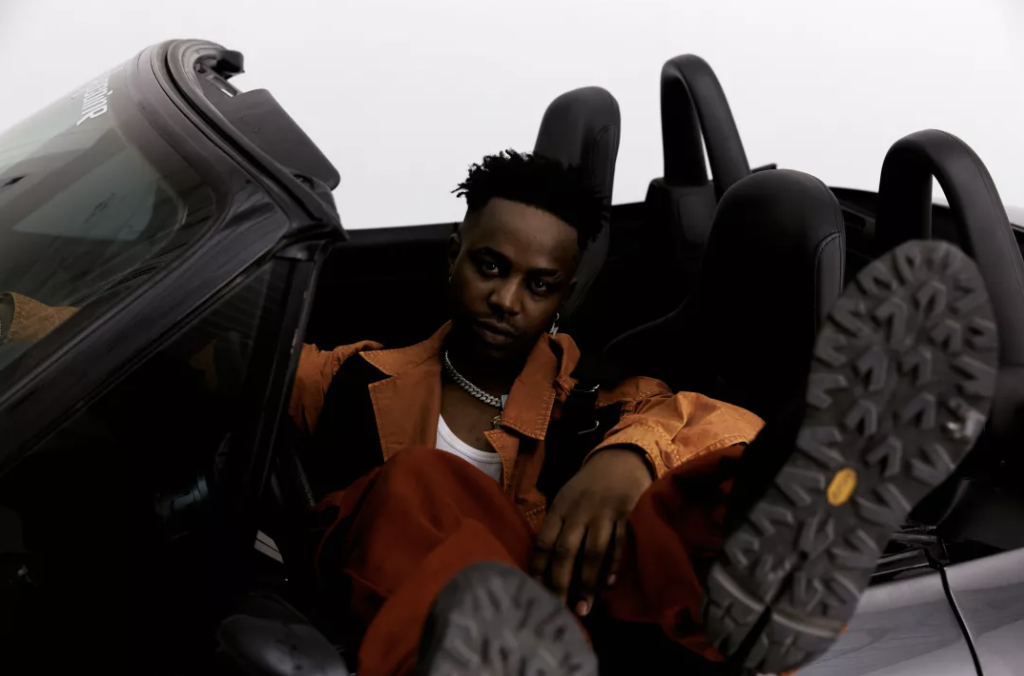 RAXX$ AFRO最早在 12岁时接触和了解嘻哈文化,便开始了他的音乐旅途。像2pac、Lil Wayne、Drake等等的Rapper和他们的作品,对RAXX$ AFRO这一代的嘻哈爱好者来说有着深刻的影响。2016年,RAXX$ AFRO以交换生的角色来到中国上大学。在这里,他接触到了来自世界各地不同的文化和音乐流派,并且开始学习和理解彼此的差异。RAXX$ AFRO逐渐留意到,嘻哈音乐和嘻哈文化不仅在美国崛起,在中国也十分受欢迎。他清楚地认识到,作为一个在中国生活和学习的外国人,要有自己的才华才会更加受到大家的认可,才可以在中国这片土地上走得更远,甚至可以带着自己热爱的嘻哈音乐走向全世界。
RAXX$ AFRO's musical journey began when he was first exposed to and learned about hip-hop culture at the age of 12. Rappers like 2pac, Lil Wayne, Drake, etc., and their work have had a profound impact on the generation of hip-hop fans that RAXX$ AFRO is a part of. in 2016, RAXX$ AFRO moved to China to attend college as an exchange student. Here, he was exposed to different cultures and genres of music from around the world and began to learn and understand the differences between each other.RAXX$ AFRO gradually noticed that hip-hop music and hip-hop culture were not only on the rise in the United States but were also very popular in China. It became clear to him that as a foreigner living and studying in China, it would take his talent to be more recognized by everyone and to go farther in the land of China, and even to the world.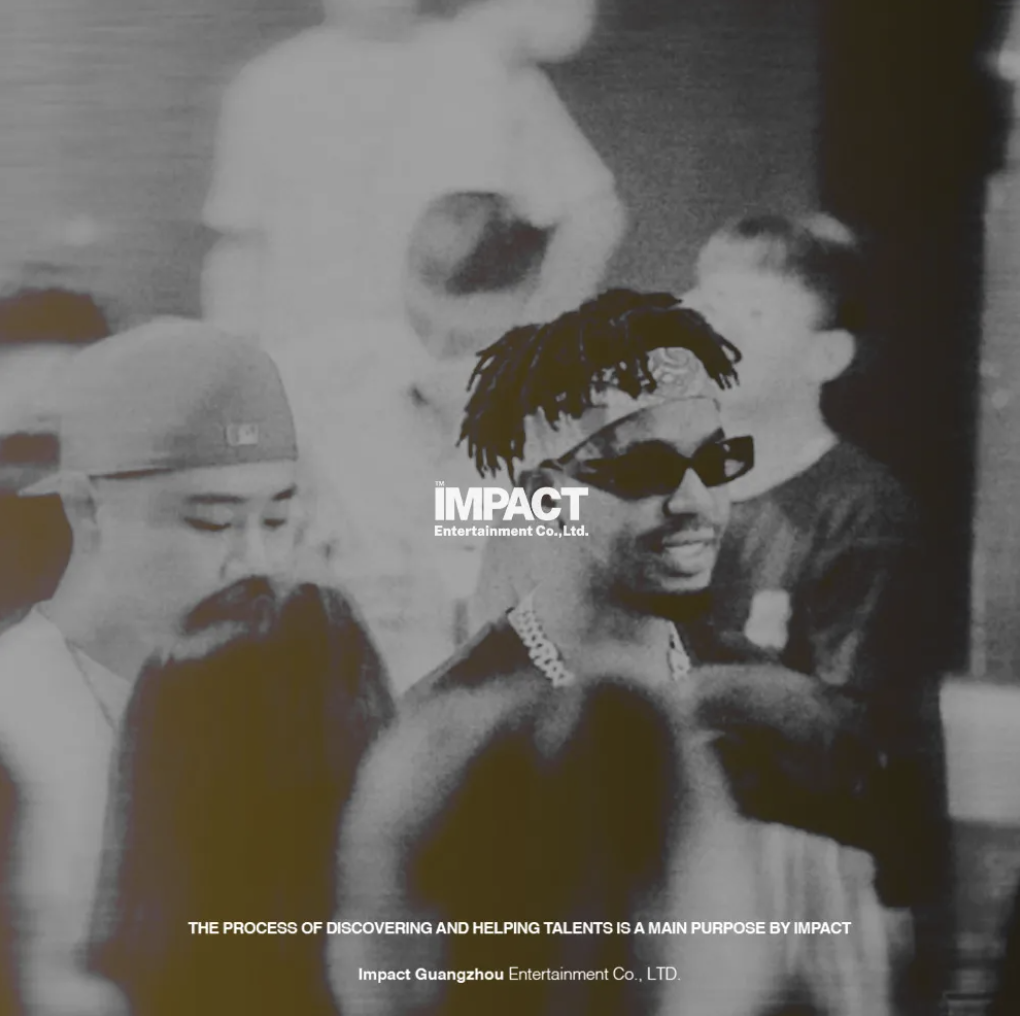 2020年,RAXX$ AFRO正式签约了硬派娱乐,在这里,他通过和朋友制作音乐以及丰富的演出经验使他逐渐被更多的人所认识,而他的音乐也收获了许多乐迷的赞叹和支持。他与硬派一同成长,一路向着他的目标进步。在2021年年初率先发布了个人EP《From Nothing To Something》,这张E.P是对他的提醒和激励,让他知道自己走了多远的路,不回顾过去,勇往直前,就能改变自己的处境,追逐自己的梦想。
In 2020, RAXX$ AFRO officially signed with IMPACT ENTERTAINMENT where he gradually became more known through his music production and rich performance experience. His music also gained admiration and support from many fans. He grew up with IMPACT and progressed towards his goal. Releasing his first solo EP From Nothing To Something at the beginning of 2021, this E.P is a reminder and motivation for him to know how far he has come and how he can change his situation and chase his dreams by not looking back and moving forward.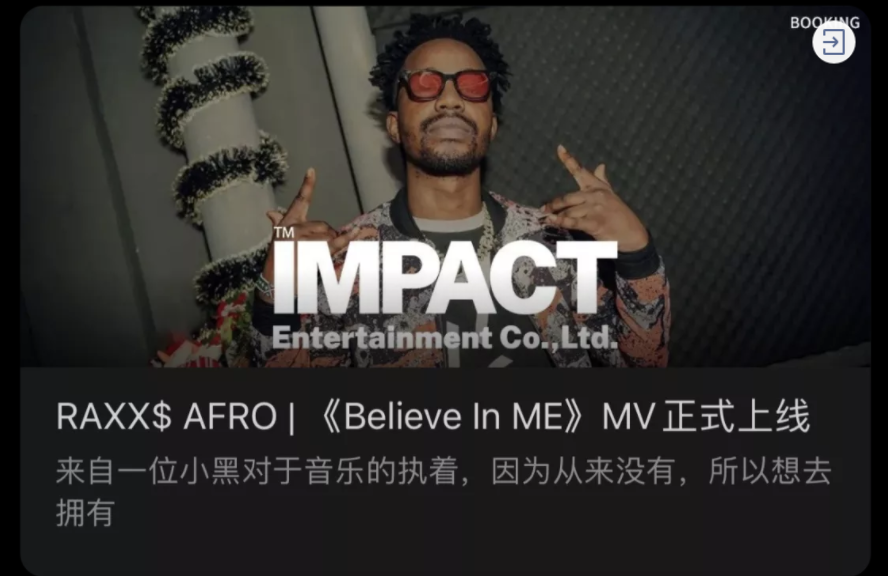 点击上方图片跳转文章《RAXX$ AFRO | 《Believe In ME》MV正式上线》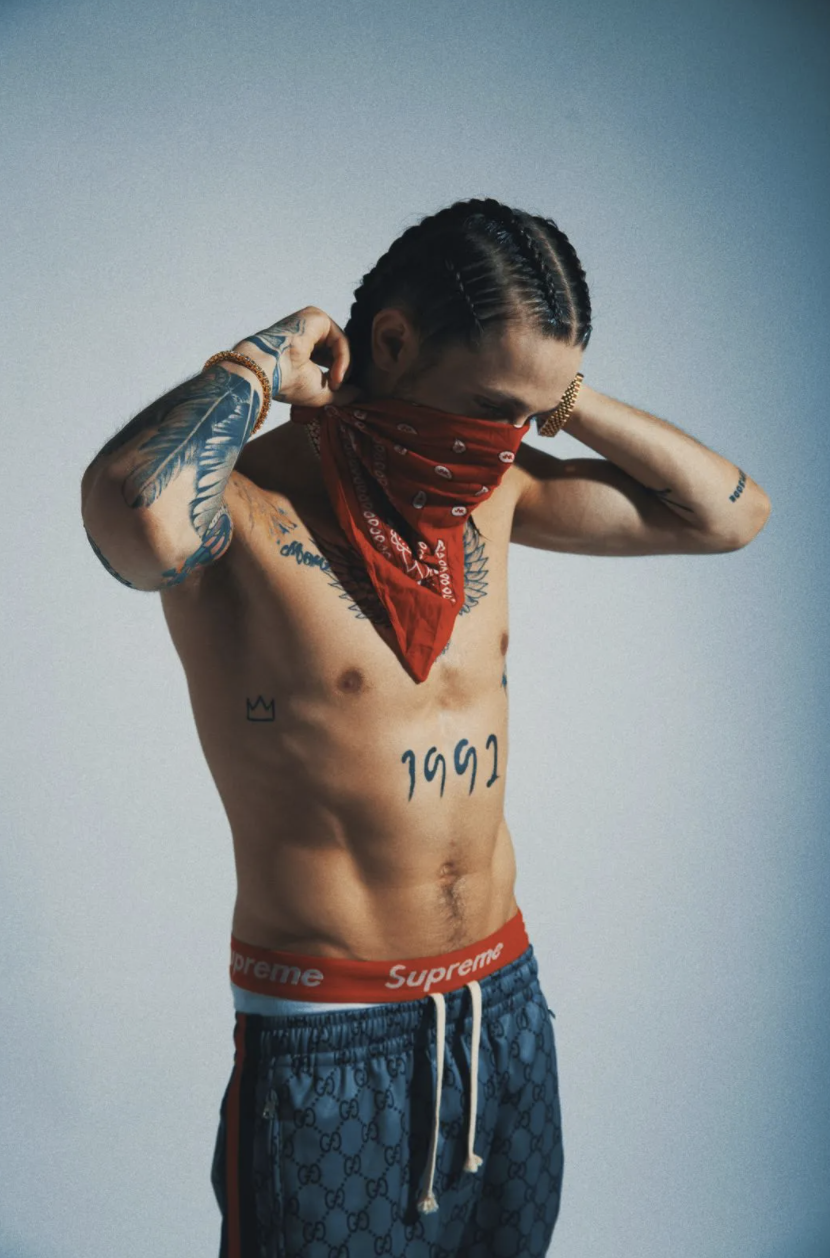 BAD DZ是一位来自乌克兰的年轻说唱歌手/音乐制作人。他对Hip Hop的热情是通过他的音乐和风格来表达的。在过去的3年里,Bad DZ已经发布了30多首音乐单曲和2张音乐专辑,其中有几张与世界各地的艺术家合作。目前,Bad DZ正在制作他的新专辑,将在2021年底发行。
BAD DZ is a young rapper/ music producer from Ukraine. His passion for Hip Hop is expressed through his music and style.Over the past 3 years, Bad DZ has released over 30 music singles and 2 music albums in which several collaborations with artists around the world. At the moment, Bad DZ is working on his new album, which will be released at the end of 2021.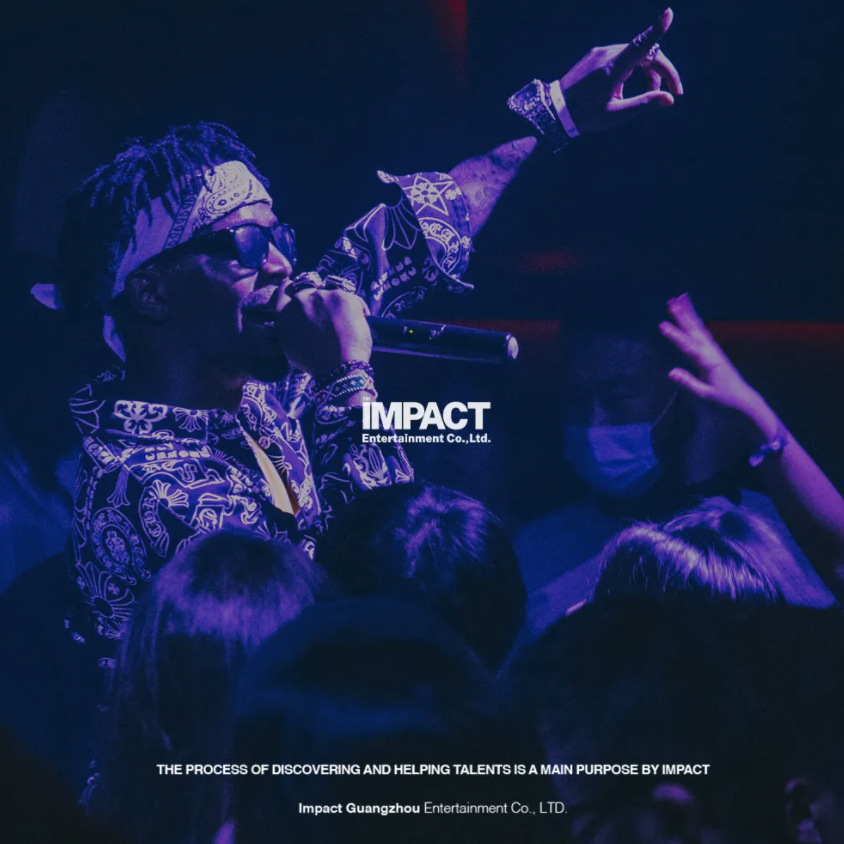 这次发布的新单曲《WORK》RAXX$ AFRO选择跟BAD DZ合作,他认为DZ是一个非常有才华的音乐人,"这种愉快的氛围他一定会喜欢的,我相信我们可以携手创造出一首很棒的作品。"而DZ曾经作为一名Dancer,更清楚创作什么样的音乐才能算得上是一首合格且优秀的舞曲。通过这次的作品展现出了他们对于HipHop的热爱,在自己坚持的音乐路上层层突进,用横溢的才华大力拓宽着Hiphop音乐的可能性,期待《WORK》能给大家带来不一样的感觉。
RAXX$ AFRO chose to collabrate with BAD DZ in this new single, Cuz he thinks DZ is a very talented musician, "this vibe will definitely be something he will be into,he will killed it for sure."DZ used to be a Dancer,thus he knows better how to create a song which can be considered as a qualified and excellent dance music is.This song shows their love for Hip-Hop,broaden the availability of hiphop music with their overflowing talents. We expect all the party animals can chill with this vibe.