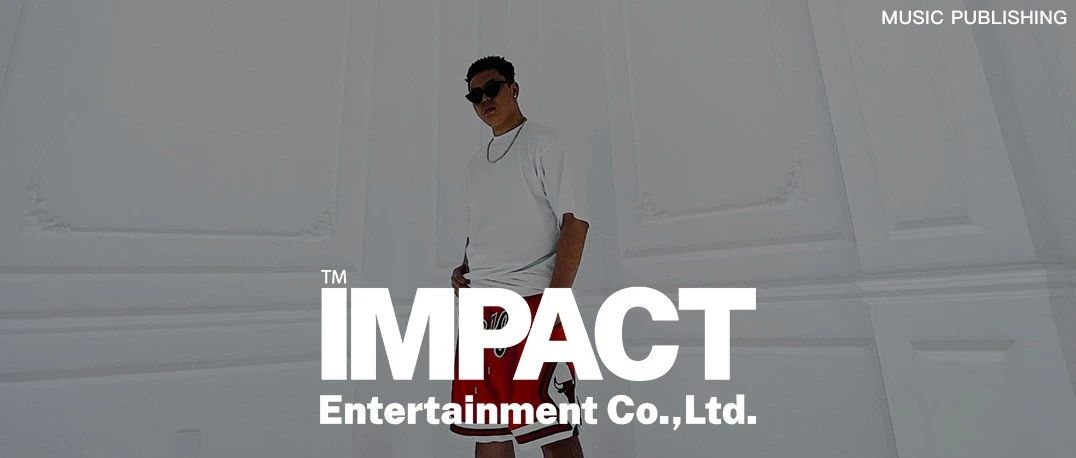 ABOUT
10 CENT$ 专辑《 REALITY&FANTASY 》于2021年8月20日在海外共计22个主流音乐平台、239地区上线发行。海外平台搜索" REALITY&FANTASY "即可收听。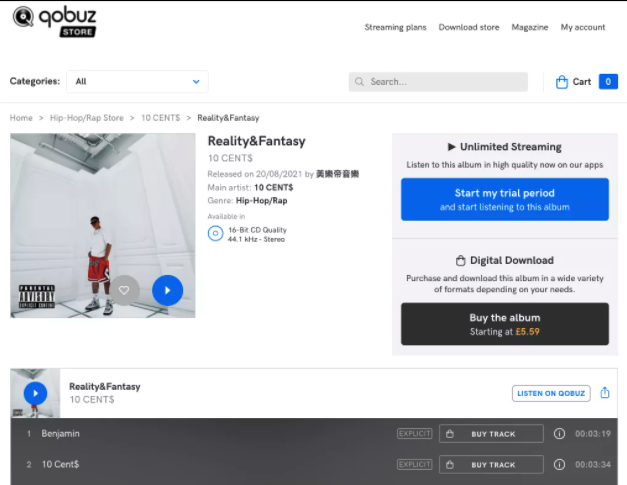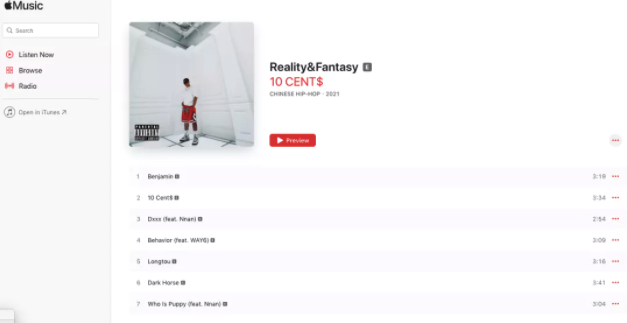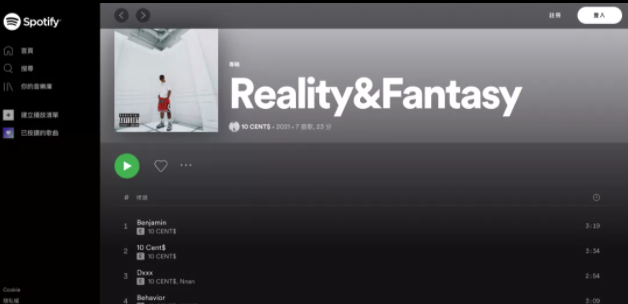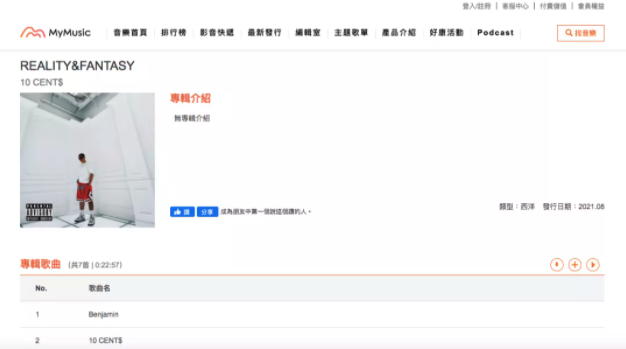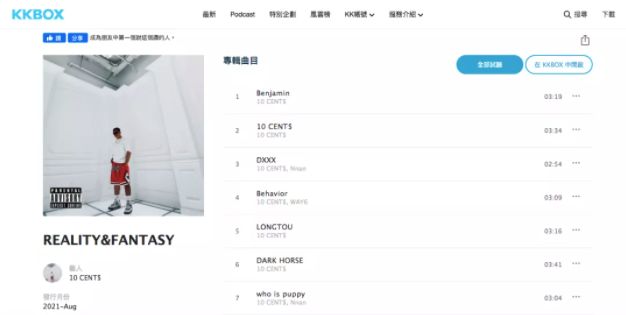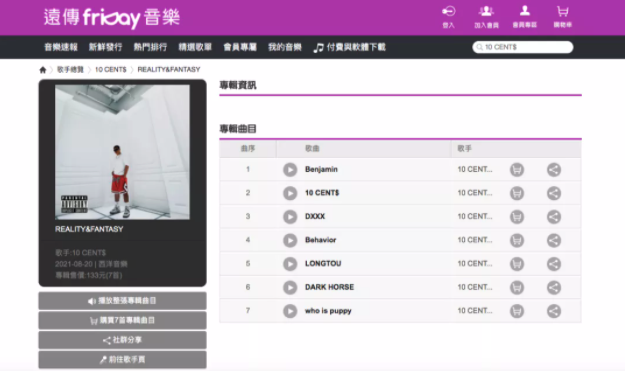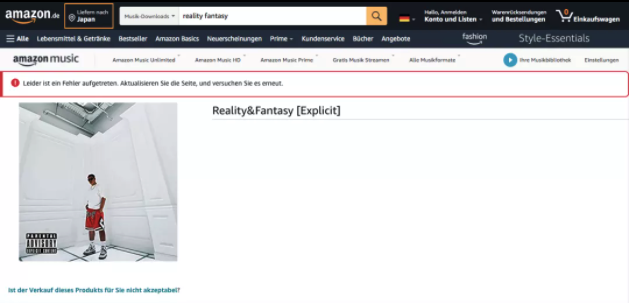 海外平台收听:
SPOTIFY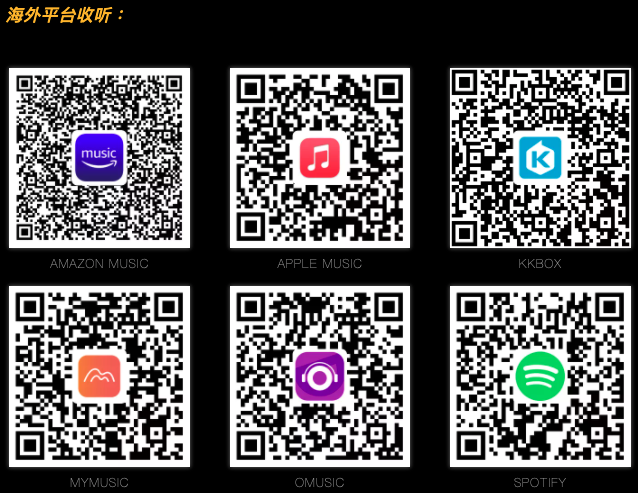 ABOUT
10 CENT$ 赵中天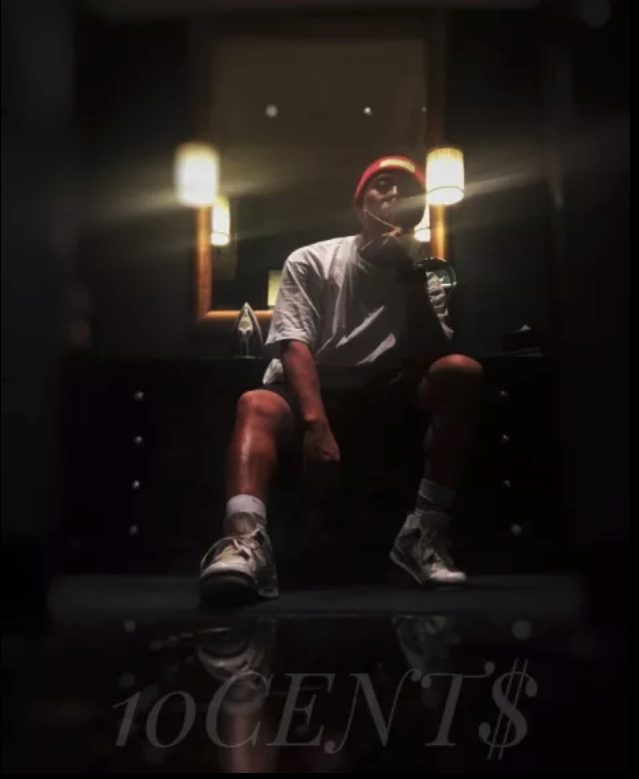 出生江西赣州的文艺世家,从小便开始接触各种文化,建立了独特的音乐审美。8岁时,听到Dr.Dre的《Still D.R.E》和Michael Jackson的《Billie Jeans》,对音乐产生浓厚的兴趣,特别是hiphop音乐,同时因为喜欢篮球和涂鸦,开始思考hiphop的真谛,将hiphop融入生活。
2017年,创作发行了第一首作品《JIANG North》,通过hiphop形式讲述了自己的故事和想法。也是通过《JIANG North》,结识了具有相同音乐理念的美国地下DJ WAY6和独立艺术家Nan,并以JIANG North为名,创建了独立的音乐团体,开始一起"做自己的事,做自己想做的事"。
早期受到Dr.Dre等西海岸说唱歌手的影响,作品多为old school风格,JIANG North时期,开始尝试trap和另类说唱风格。Travis Scott的《SICKO MODE》大火的时候,研究其编曲制作方法,创作出了《DXXX》,使自己的作品达到了新的高度。
10 CENT$,Born into a family of artists in Ganzhou, Jiangxi Province, China, he began to contact various cultures and established a higher aesthetic than ordinary people. At the age of eight, he listened to Dr. Dre's "Still" and Michael Jackson's "Billie Jeans", and became very interested in music, especially Hip-Hop music. At the same time, he began to think about the true meaning of hiphop and integrate Hip-Hop into life through his love for basketball and graffiti.
In 2017, he created and released his first single, "10CENT$", and shared his story and ideas in the form of Hip-Hop. Also through "10CENT$", he got to meet well known American underground DJ and artist, WAY6, and independent artist, Nnan, who share the same music concept. Using the name, JIANG North, he founded the new independent music group and followed the slogan of "do my own things".
Influenced by West Coast rappers such as Dr. Dre in the early stage, most of their works were old school style. In the period of JIANG North, they began to try trap and alternative rap style.
After years of research and experimental creation of Hip-Hop music, and benefiting from its own style and vibe, it has formed a distinctive personal style.